Floral Decor for the Holidays
The holiday season is truly one of the most wonderful times of the year. Holiday decorations can help offices, hospitals, and storefronts ignite the cheerful memories most of us attribute to this season.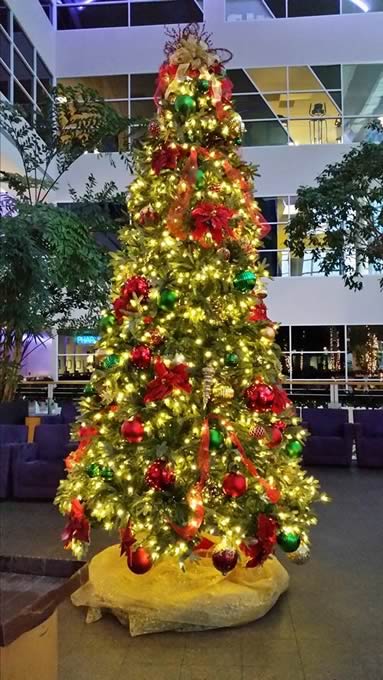 If you need help creating Christmas decorations that will fill your clients or customers with love and sentimentalities, look no further than CDC Floral. We believe the most stunning ideas are often the simplest. Using a bold color like red mixed with a lot of greenery and white lights adds sophistication and romanticism to Christmas decorations.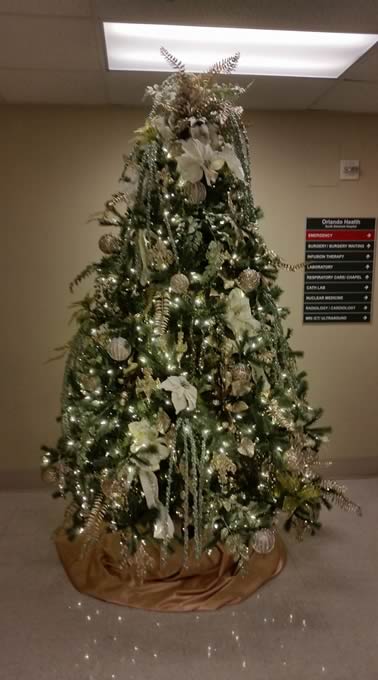 The white poinsettias on this Christmas tree and the texture from the glittered leaves and decorations keep a clean, crisp look for this hallway. The white and silver palette also showcases a wintry vignette that is both merry and elegant.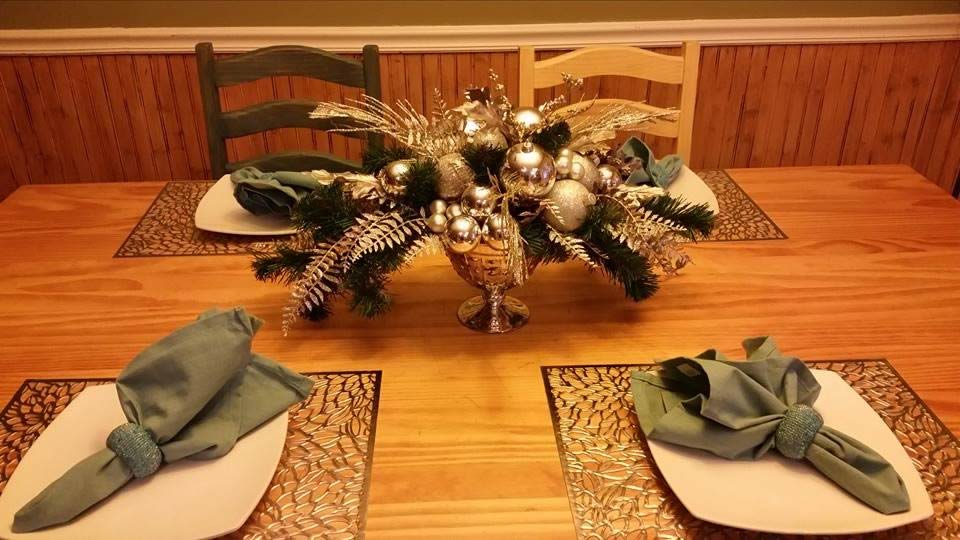 Floral centerpieces that include seasonal details like Christmas ball ornaments and tree branches can be a chic festive decoration. Whether they are used in an office building or your home, these touches help the room feel whimsical and elegant while still giving a nod to the Christmas season.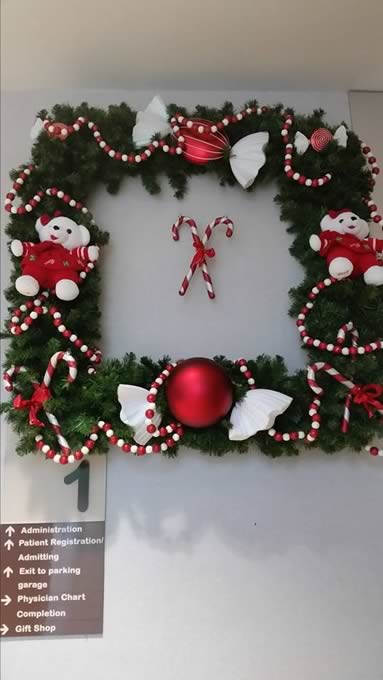 This Christmas wreath is holiday specific and adds some colorful cheer to this office building by using bold, contrasting colors and seasonal details.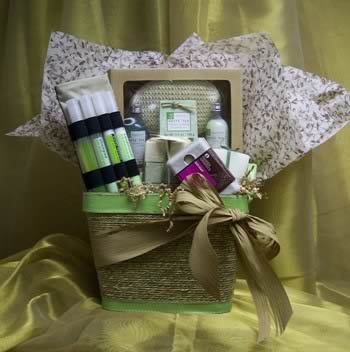 We love putting together bright and beautiful window displays, wreaths, centerpieces, or even entryway displays for decor in your home or office. No matter what type of holiday decorations you are looking for, we can help! And if you are in need of gift baskets for a client, we can create those for you too! Contact us today for any of your floral decoration needs!